Winemaker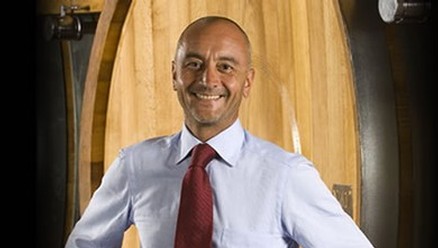 Winemaker Marco Galeazzo was born into his family's wine business in Piedmont, one of Italy's most acclaimed wine regions.
Marco completed his technical training at the Oenological School of Alba. Following his studies, he re-joined his family's wine business, Cà Bianca, widely recognized for its Barolo and Barbera d'Asti bottlings.
In 1998 Cà Bianca became part of Gruppo Italiano Vini. Soon after, Marcobegan to divide his time between Piedmont and GIV's vineyards and cellar in Veneto where he gained valuable experience with the varietals and innovative winemaking techniques of Northeast Italy.
In 2006 Marco became the guiding force behind Bivio Italia, defining the winemaking philosophy of modern-styled wines that showcase the finest characteristics of their regional homes. Marco now presides over Bivio Italia's Tuscan cellars at Gaggiano di Poggi bonsi, in the province of Siena, where he focuses on the beautiful Sangiovese grown in the estate's Chianti vineyards.
From Piedmont to Veneto to Tuscany, Marco has always been guided, above all, by his respect for each region's unique territorial and varietal character. In Bivio Italia he sees the opportunity to bring these aspects of Italian winemaking to wine drinkers in a way that's entirely fresh and new.