Chicken Marsala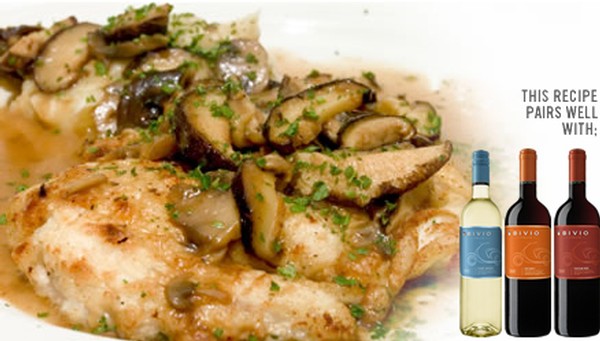 Ingredients
Two large chicken breasts sliced into thin pieces.
1 bottle of marsala wine (either dry or sweet according to preference).
Whole or white flour
Refined olive oil for cooking
50 grams of capers
Juice of one large lemon
2 tablespoons coarsely chopped fresh parsley
Salt and pepper.

Instructions
1. Over medium heat, warm several tablespoons of olive oil in a large pan for a few seconds,
being careful not to burn the oil.
2. Generously coat chicken pieces with flour and place in pan, turning occasionally.
3. Sprinkle with salt and pepper.
4. Add juice of one lemon.
5. When the chicken is essentially cooked, carefully pour a half bottle of marsala wine over it,
stirring the mixture gently.
6. Allow alcohol to evaporate as sauce thickens. This may take about two minutes.
7. Add the parsley when it's almost done. If you prefer a thicker sauce, add a little flour.
8. Add capers last or sprinkle them over the chicken as a garnish. Serves four to six.